Krumlov Servis Český Krumlov offers guests accommodation in two historic houses located in the center of Český Krumlov.
It offers comfortable accommodation in the center of Cesky Krumlov for very pleasant prices. For its customers, parking is available for a fee at a comfortable walking distance of 150 to 350m from the property. Krumlov Service provides fully furnished kitchens in their apartments. The reception desk, open from 8.30 am to 6 pm, will be happy to provide the information needed to stay in Český Krumlov.
The reception is a sales point for shuttle services and historical scenic cruises on a wooden boat. Upon agreement, it offers the transport of persons - rental of commercial vehicles and moto.
Visit Český Krumlov a unique place full of monuments and culture.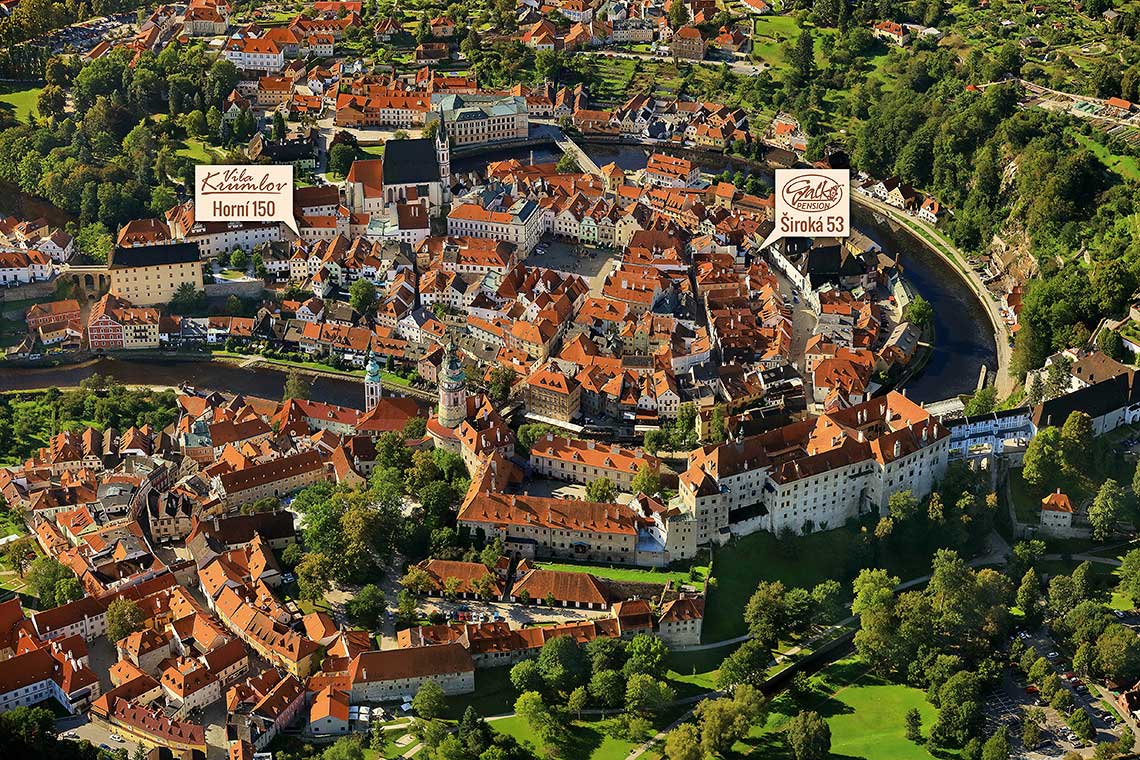 In our buildings you can buy the best souvenirs from Český Krumlov. We have a special discount for our guests.